Khowar
FLI has published more than a dozen books in the indigenous languages of northern Pakistan in a couple of months before. These publications will help the respective community readers study in their own languages. 
#KhowarBarkash
is an important editions as it discusses literary issues in Khowar.
Dameli
Another book published in Dameli language, a collection of proverbs, second in the language FLI published very recently. We congratulate the entire language group for the great achievement.
Asmatullah Dameli, the researcher and also a community leader who worked with FLI for preservation and promotion of his language has collected the proverbs.
The Dameli language is spoken in southern part of Chitral valley. The language was provided with a functional writing system by FLI in 2016. The activists and researchers from Dameli community are among the hardworking people in FLI's network who are using their energies to produce literature in their native language. Keep it up good fellows.
Gawarbati
We congratulate Gawarbati language community for having another book in the language. This poetry book, FLI published recently was authored by Nasirullah, a young language researcher from Gawabati community who is a trainee of FLI. The thankful community members invited ED of FLI to launch the book last week. Both FLI and Gawabati community members committed to continue their work for promotion of the language. Gawabati language was turned into the written form by FLI just few years back but the way the educated people from the community are working is remarkable and we're hoping more such work in future. This beautiful language is spoken in southern Chitral, in Arandu area situated on the border with Afghanistan.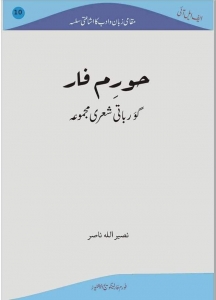 Palula
We congratulate Palula language community for having published the first ever poetry book in their language. Three pioneers from the community; Atiqullah, Munir and Rafique have contributed with their poems, and Naseem Haider did the translation into Urdu. There have been some old rhymes, verses in the language the Palula youth occasionally hummed them but nobody knew that who created them. This book contains contemporary poetry of Palula we dedicate to Palula youth who love to read and sing in their language.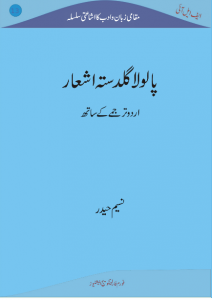 Gawri
How to make Honeybee Farming a source of livelihood has been compiled in an indigenous language of northern Pakistan. FLI gladly published this book because of three good reasons; 1) for being in one of its target languages, Gawri, 2) for being authored by one of its trainees, and 3) for covering a good topic. The book is also expected to help those who struggle in finding topics for literature development in their respective languages.
Gawri belongs to Dardic group of languages which is spoken in Dir and Swat Kohistan. Its speakers, researchers and activists are working with FLI to load their language with literature. Material production is fast taking place in the language thanks to dedicated people from the community.
We congratulate our trainee, Muhammad Nabi for this book and appreciate his work which, we hope will inspire other people in our network who lookout for innovative topics. Nabi has been busy in development work for his language since long, and we wish him good luck for his future plans.
https://fli-online.org/site/wp-content/uploads/2020/07/for-web-300x169.png
0
0
ejaz@fli-online.org
https://fli-online.org/site/wp-content/uploads/2020/07/for-web-300x169.png
ejaz@fli-online.org
2020-12-17 07:06:43
2020-12-17 07:06:48
New Books Published in Indigenous Languages of N. Pakistan